by Caleb Backe, Certified Personal Trainer and Health & Wellness Expert for Maple Holistics, special to SportsMD.com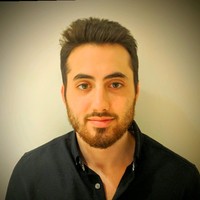 Muscles can be compared to elastic bands. When you stretch the band, it bounces back with more force than before. Yet, if you don't stretch the band for a while and then pull it tightly, it has the tendency to snap. Similarly, when you stretch your muscles both before and after your workout, they're able to repair stronger than before. This is most evident with yoga in which regular stretching leads to rapid improvements in muscle strength and flexibility. This is the basis for using stretches as a means to increase your range of motion above all else.
This is particularly relevant before you even start working out. Stretching before a workout gives your muscles the elasticity to fully engage in the exercise. Just like you would prepare for a marathon by training and adapting your body to the strain, so too you should be preparing for your workout through stretching, albeit on a smaller scale.
Studies
 show that dynamic stretching pre-workout, where you pulse repetitively into the stretch, significantly improves your strength and stamina throughout your workout. There is little dispute over the fact that stretching before you exercise is beneficial to your overall performance, allowing your 'elastic band' to stretch as far as possible throughout your workout and subsequently pushing your body much further than without a pre-stretch. In fact, contrary to popular belief, it is the pre-workout stretch that has the potential to reduce your post-workout muscle soreness, as opposed to stretching after your workout.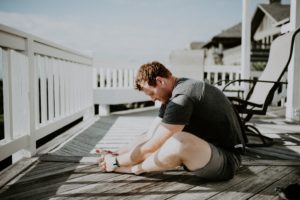 Nevertheless, there is still little conclusive evidence to connect stretching and delayed soreness post-workout. In practice, this means that stretching before and after a workout serves a different purpose than to reduce the pain associated with your workout. Stretching after your workout gives your muscles the necessary transition between an intense workout to your day-to-day movement. Skipping your post-workout stretch can increase muscle tightness and reduce you overall mobility. A combination of the two increases your risk of future injury. With this in mind, for an athlete looking to improve recovery, post-workout stretching will have little impact on muscle soreness. If you're not stretching as part of your training to reduce pain, it has other benefits post-workout such as improving range of motion, aiding in muscle remodeling and boosting circulation for better overall body functioning.
Despite the fact that stretching before and after your workout has a minimal effect on delayed onset muscle soreness, it's still an imperative factor in increasing overall range of motion. You should focus on static stretching, a non-specific stretch that is held still for 20 seconds as opposed to pulses. Static stretching encourages the strength and recovery that is explained in the elastic band theory.
An effective workout is one where you can give it your all, and 
research
 suggests that this is made possible through stretching. That being said, your pre-workout stretch is evidently more beneficial in terms of maximizing your workout compared to your post-workout stretches. This doesn't mean that you should be skipping your post-workout stretch, as stretching after your workout can reduce tightness and maintain your range of motion. Loosening your muscles, both before and after your workout, plays an essential role in improving your range of motion and supporting your 'elastic bands' for future workouts and overall mobility.
Cover Image: Unsplash/Alexander Mils