by Dana Ryan, Ph.D., MBA M.A., Director Sports Performance and Education at Herbalife Nutrition, special to SportsMD.com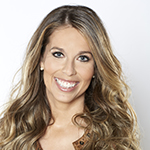 For years, Vitamin D was simply associated with helping metabolize calcium and assisting with bone health. However, as society has evolved to a global population that spends more time indoors versus outdoors, we are beginning to learn more about all the vital roles that Vitamin D plays in our health.
The reason that limited sun exposure is an issue is that Vitamin D is called the sunshine vitamin because your body makes vitamin D when your skin is exposed to the sun. Now, not all sunlight is created equal when it comes to helping the body produce Vitamin D. There are a few factors to consider when trying to understand whether your body is effectively making Vitamin D from sunlight, first is time of day. The middle of the day is the best time to make Vitamin D with an easy to follow guideline being that if your shadow is longer than you are tall you really aren't making much Vitamin D.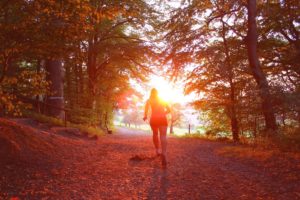 In addition to time day distance to the equator is also important with it being easier to make Vitamin D if you are closer to the equator. Lastly, skin color can have an effect on Vitamin D production with people with lighter skin more easily able to make Vitamin D.
Also, keep in mind that while sunscreen is beneficial for protecting our skin, it unfortunately also blocks the body's ability to make Vitamin D as efficiently as possible. Understanding when your body is making Vitamin D is important because we are learning that at least 1/3 of our global population is deficient in Vitamin D leading to an increased risk in potential health issues.
Vitamin D is critical for aiding the absorption of calcium in the body, for bone growth and healing (this reduces the likelihood of brittle bones and osteoporosis), for a healthy immune function, and for reducing inflammation. A lack of Vitamin D is also potentially associated with obesity, diabetes, hypertension, depression, fibromyalgia, chronic fatigue syndrome, heart disease, stroke, autoimmune diseases, birth defects, periodontal disease, osteoporosis, and Alzheimer's as well as other neuro-degenerative diseases and joint health(i).
Vitamin D and Sports Performance: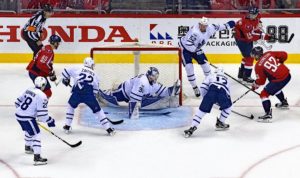 While much of the focus of Vitamin D research is on health conditions, there has also been substantial research examining the impact of Vitamin D deficiency on sports performance. Research has found potential benefits for athletes in terms of oxygen utilization, force production and decreasing inflammation. Many professional sports teams and leagues such as the NHL have been supplementing their players with Vitamin D for years. However other leagues such as the NFL estimate that upwards of 80% of their players may be Vitamin D deficient with this deficiency associated with an increased risk of injury(ii). Not only is Vitamin D associated with increasing beneficial performance measures it is also associated with decreasing the risk of injury making maintaining adequate levels of Vitamin D essential for athletes(iii).
The Symptoms of Vitamin D Deficiency: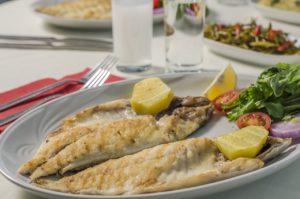 With maintaining healthy levels of Vitamin D being so crucial for health it is important to understand potential symptoms of deficiency. While some people may have no symptoms at all some people may experience tiredness and general aches and pains. Severe vitamin D deficiency may cause pain in your bones and weakness, which may mean you have difficulty getting around. If you think you may have vitamin D deficiency, you should see your physician, or have a blood test to check your vitamin D levels.
Staying on top of your Vitamin D is important and while you can get some from food sources such as fish, dairy, and fortified cereal typically we cannot get enough from food to meet our daily needs. If you are unable to get adequate mid-day sun it may be necessary to rely on Vitamin D supplementation to achieve daily recommended intakes and maintain healthy serum levels.
Get a Telehealth Appointment or Second Opinion With a World-Renowned Orthopedic Doctor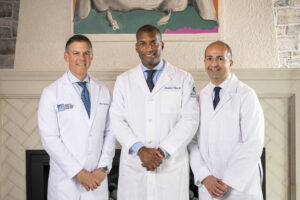 Telehealth appointments or Second Opinions with a top orthopedic doctor is a way to learn about what's causing your pain and getting a treatment plan.  SportsMD's Telehealth and Second Opinion Service gives you the same level of orthopedic care provided to top professional athletes! All from the comfort of your home.. Learn more via SportsMD's Telemedicine and Second Opinion Service.
(i) Calvo MS, Whiting SJ, Barton CN. Vitamin D intake, A global perspective of current status. J Nutr. 2007;135:310–7.
(ii) Sturges, M. & Cannell, JJ. Low vitamin D status linked with lower limb muscle strain among NFL athletes. The Vitamin D Council Blog & Newsletter, December, 2017.
(iii) Sturges, M. & Cannell, JJ. Low vitamin D status linked with lower limb muscle strain among NFL athletes. The Vitamin D Council Blog & Newsletter, December, 2017.
About Dr. Dana Ryan
Dana Ryan, Ph.D., M.A., Director Sports Performance and Education, Herbalife Nutrition, is responsible for helping to establish Herbalife Nutrition as a global leader in sports nutrition. Her primary focus is supporting Herbalife Nutrition-sponsored athletes around the world by developing nutrition and sports performance programs, as well as designing and managing sports clinical trials. Dr. Ryan has worked with members of the LA Galaxy, Flamengo, Pumas, Barcelona FC and Liga in Ecuador, Football Players training for the NFL Combine and others in support of their nutrition programs.
Before joining Herbalife Nutrition, Ryan taught exercise physiology and related courses at Cal State Los Angeles, and concurrently conducted research at UCLA on the impact of community-based nutrition and physical activity programs on heart disease risk. Ryan completed her Ph.D. in physical activity, nutrition and wellness at Arizona State, where she studied the impact of Vitamin D supplementation on endothelial function, inflammation and VO2max in older adults. She also holds a Master's degree in kinesiology and a certificate in nutrition for optimal health, wellness and performance.
She is a passionate athlete, was the coxswain for the University of Washington Division 1 crew team as an undergraduate, and then went on to coach High School rowing in San Diego and Arizona for eight years.