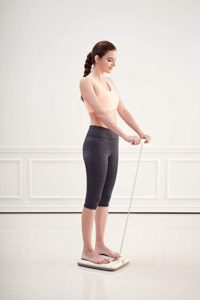 Analytics are all the rage in pro sports, with baseball and basketball leading the way. Every movement, every action, every result are tracked relentlessly, with the goal of achieving even nominal performance gains that might lead to advantages and, ultimately, victories.
For amateur fitness fanatics, particularly those for whom weight loss is paramount, analysis of progress is often limited to what the bathroom or gym scale says. But there are far more advanced technologies available, even to casual runners and athletes.
InBody last month launched its H20N Smart Scale in the U.S. It's billed as the first smart scale device that measures your whole body with technology based on their professional body composition analyzers.
SportsMD caught up with David Yoon, Business Development Assistant Manager at InBody, to talk about the announcement and what it means for the casual and professional alike.

SportsMD: What are some ways that individuals can use a smart scale in their fitness regimens?
David Yoon: InBody established itself as a leader in professional body composition analysis with our patented DSM-BIA technology. We believe that professional body composition analysis is an essential component for anyone, whether that be an elite athlete or someone who's just getting started in their fitness journey, to improve their physical performance and overall health and well being. It will allow you to measure and track key health metrics like skeletal muscle mass and body fat.
Having said that, it may be difficult for a busy individual to get testing in between scheduled appointments at their training facility. That's why we created the InBody H20N. Unlike other smart scales on the market, the InBody H20N measures your whole body using our 8-point tactile electrode system ( compared to the traditional foot sensor system) for more accurate and precise measurement of body fat and skeletal muscle mass. And it has the added benefit of automatically syncing with the InBody App. This feature allows you to seamlessly track and compare data from our professional devices with the test data from the H20N.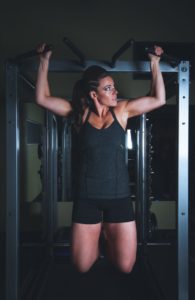 SMD: What are the main advantages of using a smart scale over a standard scale?
DY: When you step on a standard scale and you see that you gained/lost 5 pounds, it's difficult to understand what that means in the context of your health goals. With the InBody H20N, you receive accurate and precise measurements of body fat and skeletal muscle mass. All of this data is recorded and track in the InBody App, which you can use to make adjustments to your nutritional plan or fitness routine.
SMD: Which sports franchises use InBody products, including H20N?
DY: InBody's professional line of body composition analyzers is used by sports franchises in all four major professional sports leagues in the United States and Canada, as well as top leagues around the world. For aspiring athletes or anyone who wants to improve their physical fitness at home, the InBody H20N is a great option.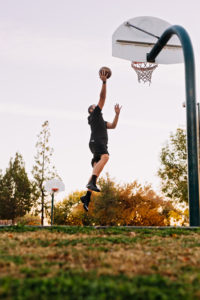 SMD: Which features of the H20N would elite athletes utilize that might not be as useful to "weekend warriors"?
DY: All of the features of the H20N are great for elite athletes, weekend warriors, and anyone who wants to improve their health with data they can trust. The H20N provides accurate and precise measurements of weight, body fat, muscle, and BMI. This data is automatically recorded and tracked on the InBody App so your data is always available whenever you need it.
SMD: Are there particular sports or specialties that the H20N are most suited for?
DY: The InBody H20N is great for any athlete trying to improve or maintain their body composition.
With that said, the accurate and precise body composition results can be particularly useful for athletes competing in a sport with weight classes. Tracking body fat and muscle when trying to make a weight class can have a big impact on performance.