By Dr. Michael Falk, PT, DPT, ATC, CSCS, special to SportsMD.com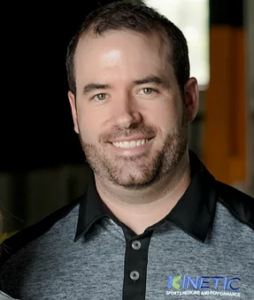 Since 2009, 250 studies related to tendon pain have been published in the medical literature. We used to prescribe rest to treat tendon pain or "tendonitis" as we called it then. The athlete would feel better for a while, but the pain would return as they increased their activity. We now call this condition tendinopathy as it better describes what is actually occurring inside the tendon.
So why the name change?
Tendinitis implies acute inflammation in the tendon. With acute inflammatory conditions, we would prescribe rest, ice and perhaps anti-inflammatory medications to treat the inflammation and calm the tendon down. We now know this treatment path is incorrect. Tendinopathy implies areas of acute inflammation mixed in with areas of non-functional tendon and areas of healthy, functional tendon. The result is a tendon that cannot tolerate stress as well as it used to.
Understanding what is happening inside the tendon is important because it affects how we treat it. When we believed inflammation was the primary cause, rest made the most sense. Now that we know that isn't the case, we are able to treat the condition more appropriately.
What causes Tendinopathy?
Overuse or a large change in stress on the tendon are the usual cause of tendinopathy – often through activities with fast, quick motions like running, jumping and cutting. Tendons are like rubber bands. Actions like these force tendons to stretch, store and quickly release energy which can irritate them and cause structural changes. A significant change in your activity level like a major ramp up in your running program, playing multiple games in a tournament or doing too much at the start of a season are examples.
Which tendons commonly cause pain?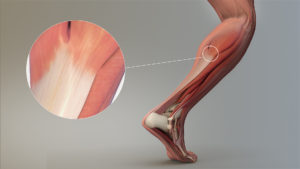 The lower body can experience tendinopathy in the achilles, patellar, hamstring and gluteal tendons. In the upper body, the rotator cuff (back of shoulder) and the inside or outside of your elbow are common areas for tendinopathy.
What Does Tendinopathy feel like?
Athletes with tendinopathy report a dull, achy pain that is worse in the morning but improves as they move around. As they start their activity, the pain will flare up, but will improve as they warm up. By the end of the activity, the soreness will get worse. As tendinopathy progresses, there will be less and less relief during the warm-up and the pain will worsen during activity.
What can I do about tendon pain?
Every case is different, but, the primary, evidence-based treatment recommendation for tendon pain is exercise. That's right – not rest – but exercise! The reason your tendon hurts is lack of tolerance to stress. And we need to restore the tendon's ability to manage the stress.
But wait, didn't you say this occurred due to overuse?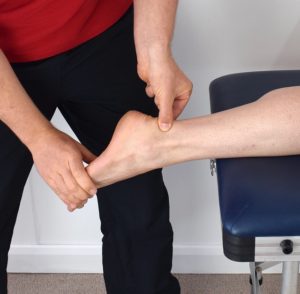 We prescribe a specific type of exercise to improve the tendon's capacity to tolerate stress. We use slow movements with relatively heavy resistance. This technique allows us to improve the capacity and tolerance of the remaining healthy tissue in the tendon. A medical provider will be able to create an individualized, structured program to drive adaptation in the tendon over time. This treatment does take time- sometimes up to twelve weeks -so if you are having a bout of tendon pain, you need to commit yourself to the program and follow through.
Things that will not help your tendon pain include rest or inactivity and passive treatments like massage, injections, ultrasound, and laser therapy. If the tendon is not tolerating stress and is painful, resting decreases the tendon's ability to tolerate stress which makes the condition worse. Instead, we determine what is causing the pain and reduce that inciting factor (e.g., impact activities). And then we maintain as much physical activity as possible (while not increasing pain) to strengthen the tendon's ability to tolerate load.
The advice I received as a young athlete to either rest or play through the pain is no longer valid. We have evidence-based treatment guidelines that can reduce your pain and improve your functional performance. This treatment takes time and requires your commitment, but it does work. Don't accept any other answer or any shortcuts.
Dr. Michael Falk started his career as a member of the athletic training staff for the Green Bay Packers. To pursue his passion for sports medicine, rehabilitation and maximizing human performance, he completed his physical therapy degree at Marquette University and then founded Kinetic Sports Medicine and Performance. Dr. Falk has successfully cared for a wide range of athletes representing the NFL, NBA, MLS, MLB and MILB in addition to NCAA DI, DII and DIII athletes and high school and recreational athletes. Dr. Falk has extensive experience in injury recovery and training athletes to prevent injury. He has a special interest in ACL, shoulder and hip rehabilitation, rehabilitation of muscle and tendon injuries, return-to-sport testing, and golf rehabilitation.
References:
Cook JL, Rio E, Purdam CR, et al Revisiting the continuum model of tendon pathology: what is its merit in clinical practice and research? British Journal of Sports Medicine 2016;50:1187-1191.
Andres, B.M. & Murrell, G.A.C. Clin Orthop Relat Res (2008) 466: 1539. https://doi.org/10.1007/s11999-008-0260-1